On Saturday 26 August 2017, on the last day of the 2017 World Championships in Paris, the FFLDA (French Federation of Wrestling and Associated Disciplines) signed a partnership contract with the companies SportCom/Dollamur for the next Olympic Games.
.
This partnership concerns the storage and transport of mats for the FFLDA, for various national events or World Championships.
SportCom is currently Dollamur's European distributor. It operates a warehouse in France and delivers throughout Europe with a short lead time. SportCom manufactures a wide range of Flexi-Roll® mats, a roll-up and removable surface designed for use in combat sports, which is easy to store and weighs 4 times less than traditional tatami mats.
.
.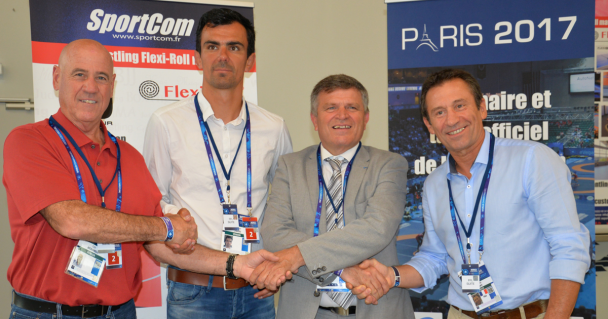 .