Martial Arts
Martial arts are an ancient tradition. There are as many disciplines, such as judo, karate, ju-jitsu and taekwondo, as there are styles, which include grappling, striking, projection and submission. They are widely seen as physically and mentally demanding. Anyone can practice martial arts and you can enjoy them as a lifestyle or as a sport. They range from specialised wellness practices to training for competitions at increasing levels of intensity.

Our top products
Discover our selection of Martial Arts products
FLEXI ROLL TATAMIS PUZZLE MATS
/
Dollamur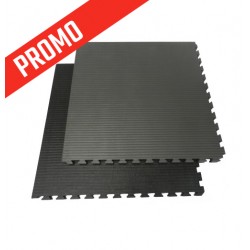 FLEXI ROLL TATAMIS PUZZLE MATS
/
SportCom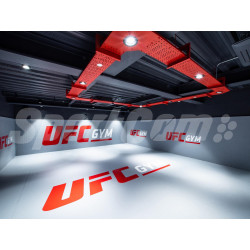 FLEXI ROLL TATAMIS PUZZLE MATS
/
Dollamur
keyboard_arrow_left
PREV.
What are the martial arts at Sportcom?
There are many benefits to practicing martial arts. They help channel your energy and improve your physical balance. They also teach you self-defence and strengthen your self-control. These sports are practiced on different types of special floor mats. Since they are ground-fighting disciplines, gym equipment needs to absorb shocks and ensure the safety of users. SportCom is the leading specialist in innovative and modern dojo and tatami solutions, which are designed to meet a range of needs and improve performance. For shared spaces, events or permanent set-ups, our mats, tatamis and wall pads offer unbeatable fighting quality. Most products can be customised to your club or event colours. You can find our IGF competition-certified floor mats, tatamis and wall pads below.


What is Brazilian jiujitsu ?
What is Judo ?
Testimonials
The Flexi-roll mats arrived, were put down and used that day. They are great, so much easier for us! Thanks for all your help! The mats are great and have had a huge impact on the running of our club!
-
We were delighted to have the Flexi-Roll mat introduced to the UK 10K Karate Clash this year. Not only did the mat look great with additional branding, all 40 athletes competing on the show had nothing but positive feedback!
-
HOW TO CHOOSE THE RIGHT TATAMI MAT?
Learn more
