MMA
In this example, neither caller is pushy, rude, or unprofessional, but it's apparent that they respect one another and understand that they're both rather busy. Mutual respect is a hallmark of the business world—and especially the business world in terms of phone calls—as time is a valuable commodity. Lastly, this example shows how important business return phone calls are, as they can initiate the development of multimillion-dollar deals and agreements, as well as relationships that span across multiple decades.

Our top products
Discover our selection of MMA products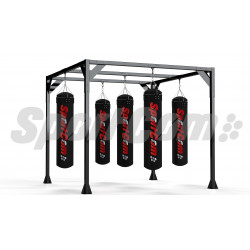 keyboard_arrow_left
PREV.
What is MMA ?
Testimonials
Il n'y a pas de talent ici, ce n'est que du travail. C'est une obsession. Le talent n'existe pas. En tant qu'humains, nous sommes tous égaux. Vous pouvez devenir qui vous voulez si vous y consacrez du temps. Vous atteindrez le sommet, c'est comme ça. Je ne suis pas talentueux. Je suis obsédé
-
Quand je combats, j'ai presque la sensation de ne plus être moi-même. Quand l'arbitre dit : « Combattez », c'est comme s'il prononçait le mot « libérez-vous ». C'est un moment si pur, si incroyable
-
Le MMA, beyond stereotypes !
Learn more
